Morocco is a well developed country in terms of tourism. It has been one of the most politically stabled country in North Africa.
So, it is very obvious that every traveler will choose Morocco as his Travel Destination because everyone wants his trip to be interesting, happening and memorable. For this purpose, he usually decides a place in which he has many interesting things to see and do. Morocco has a solution for all your travel requirements. You will get proper guided tour in Morocco.
So enjoy your luxury private tours here.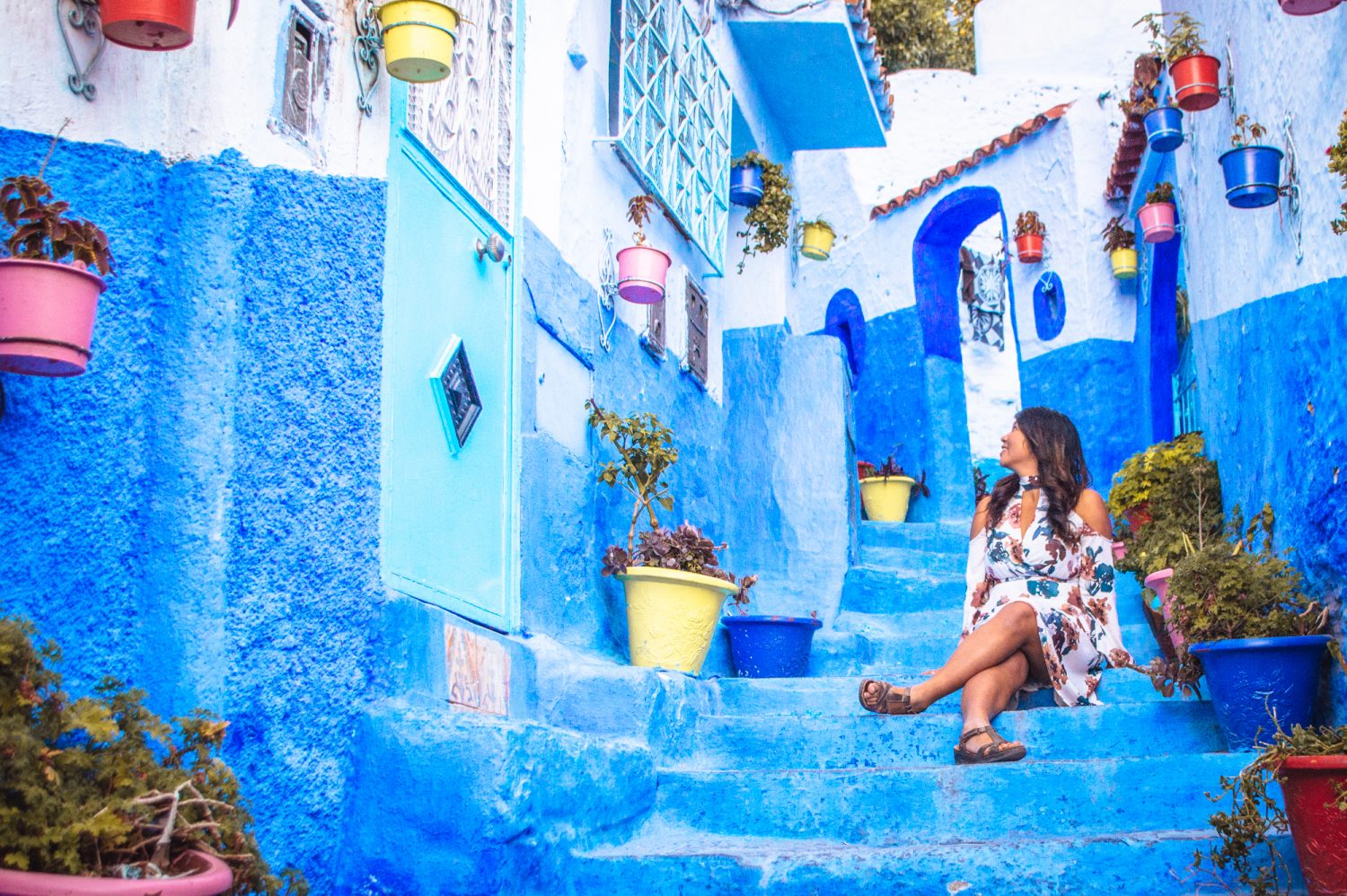 If you are fond of nature and natural environment, you can get there in Morocco by reaching their "Atlas Mountains". If you want to feel peace, you can get there in the famous Majorelle garden in the city. If you are shopaholic, then you can go for "Medina". If you are having keen interest to know about their history, you can visit their famous museums and monuments which expresses the past life and culture of their people. If you want to know their lifestyles and many more interesting things, you can get to know there. If you love trekking in Morocco private day tours, you can go for Merzouga desert. In short, you will get a full pack of enjoyment + knowledge in a single source.
Their people, their culture, their living style, architecture of the buildings, food flavours etc. These are the things that snatch the attraction of every tourist. That is why this country has become one of the most demanding tourist attraction in the World.
You must be familiar with the famous places in Morocco. Some of them are – Medina, Fez, Ouarzazate, Merzouga, Marrakech, Majorelle Garden etc. When it comes to beauty, these are the number 1 destinations all over the country.
Let's elaborate Morocco imperial city tours in detail –
Below mentioned are the best places, which must be included in your Morocco travel package, these places are the main reason behind the tourism success of the country.
Let's have a look
Medina – home for palaces, mosques, beautiful fountains, and markets. Most interesting place to explore and enjoy. And don't forget to visit its most famous leather bazaar in the old Medina.
Fez – this place is especially known for the old city of Fez, "The Fez el-Bali". It is known as a UNESCO World Heritage Site. The most well reserved cities of Arab Muslim World. Isn't it interesting to visit such a famous place?
Merzouga – in my opinion, it is the most happening place if you love to experience night camping under the beautiful sky of desert along with soft music and fresh air, you can also go for camel riding while feeling the real beauty of the atmosphere by seeing its amazing scene of sunrise and sunset. My suggestion is to don't ever miss the opportunity to visit Merzouga desert if planning to have a trip of

trekking in Morocco private day tours

.
Erg Chebbi – located near Merzouga Desert, you will have a beautiful view of sahara desert there with 50 kilometers long sand dunes. And don't forget to explore their popular Berber villages.
Ouarzazate – how can we miss this place. Do you know, this place is known as the Hollywood of Africa? because "Cleopatra", "Kingdom" of "Heaven", "Lawrence of Arabia" and many other popular films have been shot in this place. You will see many film studios here. So don't forget to include this destination in your

Morocco travel package

.
Marrakech – known as the Red city due to its pink tinted buildings, red walls and alleys. When talking about Marrakech can't forget to mention its Jemaa el-Fna square and old souks. If you have keen interest to explore the history of the country, then this place is best suited for you because here you can see number of Museums and don't miss to see its Saadian Tombs, built in the 16th century by the founder of Saadi Dynasty. Its beautiful tiles and architecture are really admirable. At the dinner time, must go for Marrakesh's famous restaurant Djemmaa el Fna. You can have dinner there along while enjoying performances of dancers, musicians ans snake charmers.
Majorelle Garden – created by a French painter named Jacques Majorelle. You can have a refreshing walk here.
Atlas Mountains – this is the main attraction point for tourists, stretches around 2,500 km through Morocco. You can feel here the pleasant cold environment and also have a trip of climbing these mountains. It will be a very adventurous activity for all.
Asilah – here you will enjoy the seaside scene and sandy beaches. Situated in the North Atlantic coast of Morocco. You can enjoy shopping in the souks and must have a visit to its famous art gallery – Aplanos.
Rabat – one of the best tourist point. This place has two portion, one is known for the modernity here you will find some cafes and boulevards. And the other one is old town (medina), here you will see the fortified walls. In short, this place offers complete package of excitement and entertainment for people of all ages and interests. And don't miss to visit the beautiful beaches, palaces and museum here.
Casablanca – this place is like a symbol of modernity in Morocco. You will see here French colonial design architecture.
Chefchaouen – known as the blue city, and especially known for the blue and white painted houses. You can enjoy hiking and swimming there.
Tinghir – known as the crown jewel of Morocco situated in the center of Todra valley. Here you will see the beautiful gardens, Kasbahs and narrow streets and can also experience hiking.
Hope you have a clear idea now, where to visit in Morocco.      
Above mentioned are the famous destinations of the country that every traveler must visit. And through your guided tour in Morocco, you will be able to explore the country in a more convenient way.
So, how was your virtual trip? hope you enjoyed your imperial city tours a lot! Just imagine, if the virtual trip is so exciting, so how exciting your original trip will be?
So, if you are planning your luxury private tours in Morocco, but little bit confused like which country to choose? Then might be this article is the best answer to your query.
Because it is especially written for travel lovers and for the people who are not sure where to visit.
Because one wrong decision can fully ruin your trip as well as your money. So, put Morocco as your foremost destination in the list because its totally worth it.
Good Luck!
Happy Journey!