What attracts a tourist most towards any place? Beautiful destinations and tasty food. These are the basic needs of every visitor.
Let's say, you are not liking the food of the place to which you are having your trip. How would you feel?
It's terrible. Their dull food will spoil all your trip.
But this doesn't go with a country like Morocco. There are a huge number of local street markets in Marrakech, medina, Fes, Casablanca and many more where you can have the tastiest food in your affordable Morocco tours.
This article is especially for the people who are planning to visit Morocco but are not aware of Moroccan food culture.
Here you will get to know about the places from where you can have the tastiest street food which you couldn't have from anywhere else.
And not to worry about the food expense, every dish is in your budget. So you can easily enjoy the affordable Morocco tours.
So we bet you will not be able to control yourself after reading the interesting food recipes which will lead you to make up your mind to have the best Morocco private tour in this amazing destination.
Have a look –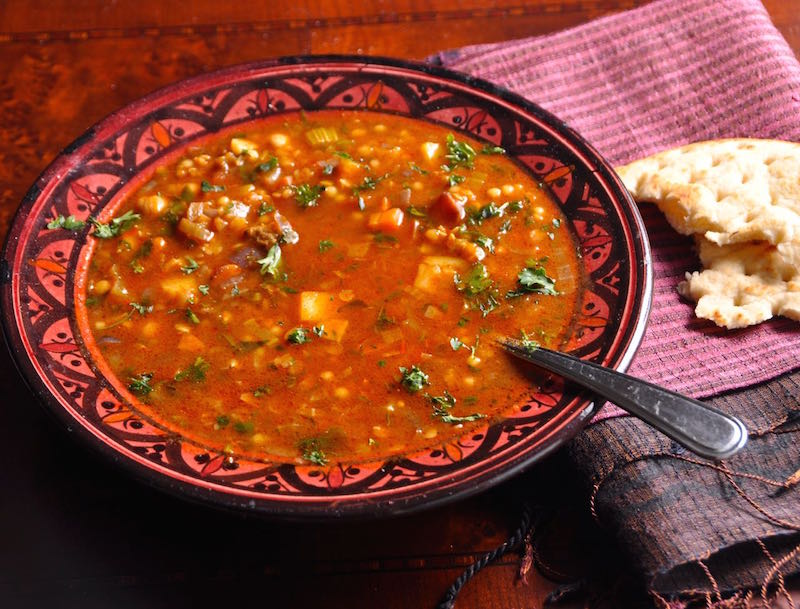 Start your meal with the yummy soup – Harira. Originated from the Berber tradition. The tastiest soup you ever had. We recommend to have this soup before your meal, it will make you feel more hunger, this way will increase your enjoyment of having your next meal. Its ingredients include – lentils, chickpeas, lamb chunks, rice, tomatoes and spices like turmeric and cinnamon. This yummy soup is available at every stall or restaurant of the local streets of Morocco, you need not suffer there for finding this dish.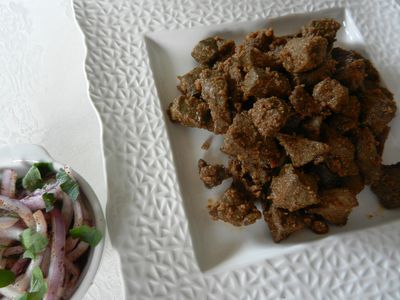 Next crispy dish is Crumped liver. Best suited for snacks. You will love the crispy flavor of buttery calves livers. You can either eat the chopped pieces in a sandwich or can eat directly with a sauce or by having a cup of tea.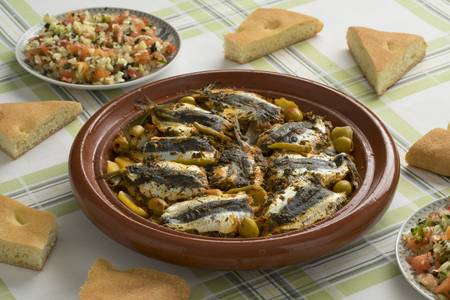 Sardines – this crispy and tasty pieces will change your mood. Sardines is the word known for small fishes. Fish is loved by most of the people. That is why we suggest you to must have this dish there. Ingredients required to make this dish are sardines, olives, garlic, carrots, bay leaves, peppercorn, chili flakes and olive oil.
Maakouda – have this dish on breakfast. A fried mixture of mashed potatoes, cumin, garlic, onions coriander and beaten eggs. Put this mixture in the sandwich and then enjoy the taste.
Shawarma is a common dish amongst people. Boneless, skinless chicken thighs and breasts, olive oil, cumin, paprika, garlic powder, turmeric are the basic ingredients which are used to prepare this wonderful recipe. You can easily get this dish in the stalls of the street, you can also have a choice of selecting toppings like – salads, vegetables, hummus etc.
Camel Spleen – stuffed with lamb, beef, camel meat, olives and spices. It's soft and creamy like flavor will drive you crazy. That is why we recommend you to eat this on your trip to Morocco.
These are the snacks and meals which you must have in Morocco during your Private Morocco travel tours. Yummiest as well as in your budget. Which you can easily find anywhere in the street.
You must be thinking that all the above mentioned dishes are non vegetarian food, only for the non veg lovers.
Does Morocco offer only Non vegetarian dishes?
Nope. That's not true!
There are many restaurants and stalls which offers the tastiest vegetarian dishes as well. So don't worry vegetarians, Morocco is in favour of veg lovers too!
Have a look at the vegetarian foods list –
Taktouka – refreshing dish made up of garlic, tomatoes and olive oil. Taktouka is known as the cooked salad. Which you can easily have in the street stalls of morocco.
Vegetable tagine – yummiest dish loaded with vegetables and spices. Amazing opportunity for food lovers to get the tastiest food at their budgeted price.
Doughnut – a sweet dish which is loved by almost every individual of all the countries. Its ingredients include flour, water, sugar, salt and oil. Available at almost every stall, the choice is yours, either eat this as sugar coated or with honey. Enjoy the dish with tea or coffee.
Mix all the ingredients together to make a paste, then make a shape and put it in the hot oil and deep fry to make it crispy.
This is a complimentary tip! You can also try this recipe at your home. But you can't get the exact taste like Moroccan stalls.
Almond milkshake – Moroccans love to drink almond shakes and all credit goes to their recipe and way of making this drink. Ingredients include huge quantity of almonds, milk, dates and orange flower water. This flower water adds on the flavor to the shake. Enjoy it as a hot drink or ice cold.
Couscous salad – the most popular dish made up of interesting ingredients like pepper, tomato, cheese, red onions, olives, mint, basil and oregano.
Vegetarian Harira – this soup can be made with or without meat. Ingredients include onion, olive oil, ginger, tomato, lentils, lemon juice, coriander leaves, bread etc.
Chebakia – must try this awesome dish. Indian food lovers will go crazy as this chebakia look and taste like a jalebi or even tastier than jalebi because it slathered in honey and rosewater.
Msemmen – its like a chapatti filled with tasty vegetables. It is a folded thin layers of dough with a filling material of onions, herbs and vegetables and fried with butter. You can have it on your breakfast or lunch with a cup of tea.
Sweet potato and pomegranate salad – an awesome combination of potato and pomegranate along with all the delicious ingredients like – carrots, celery, garlic, onion, olive oil pomegranate seeds and chopped mint.
Include all these dishes in your food list to enjoy more in your private Morocco travel tours.
Whether you are vegetarian or non-vegetarian, spicy food lover or sweets lover, Morocco has delicious food of every individual's choice.
We suggest you to hire a professional guide with you because you don't know about their stalls and restaurants. Through a guide, you will be easily able to have the best Morocco private tours.
Hope all these street food details will help you on your trip.
Good luck
Happy Journey