Yes, this trip is going to be so amazing and surprising for you and all credit goes to their beautiful destinations. You will be able to experience new interesting things in your every step, whether you visit their lakes, mountains, mosques, churches, markets or any historic places. Each place is going to raise a deep excitement in yourself. So, if planning to visit such an amazing place, then don't miss the opportunity by just thinking. Grab it as soon as possible. Because we believe not to wait for more to reach the door of surprises, excitement, and fun.
And don't forget to hire a tourist guide for you. He will make your trip easier by offering you the best Morocco vacation packages.
This article will be helpful to you to aware you about what this country exactly known for, what are the best tourist attractions there and what are the best activities that you can perform there.
Excited to go ahead to know more?
We are too!
Let's start with the deep exaggeration of this beautiful country.
We will also explain here the best Morocco vacation packages which will help you to make your Morocco journey more exciting and surprising.
When you plan to travel around Morocco what are the usual things that first came to your mind?
Or what are the things which are important for any successful trip.
Food
Destinations
Their people
Their culture
These are the common things which every traveller requires in the country when travel around Morocco and there is one most important thing.
Safety.
We always want the country must be safe where we are having a trip.
And guess what, Morocco is famous for all those above mentioned things. So, it means that this country is the best to visit.
Below mentioned are the brief information about Morocco which includes – destinations, their people, their culture and their food. Have a look.
Merzouga Desert – a small village located in the southeast of Morocco. Do you know, this place has the most beautiful terracotta colored buildings. And the most interesting fact, this place is located on the boundary of Erg Chebbi, where you will see the beautiful sand dunes with a height of 160 meters.
The most common activity you can do there is the camel trekking in the sand dunes, which is the best known to have good experience in the desert. You will be accompanied by tourist guides which will guide you in your way. Or you can also have an adventurous tour while walking in the desert. You can take rest at the camp at night and don't miss to view the sunset scene. If we talk about their culture, their folk dance is the best to view in this country. You can also see nomadic tribes there.
And don't miss out to taste Moroccan's traditional dish "couscous".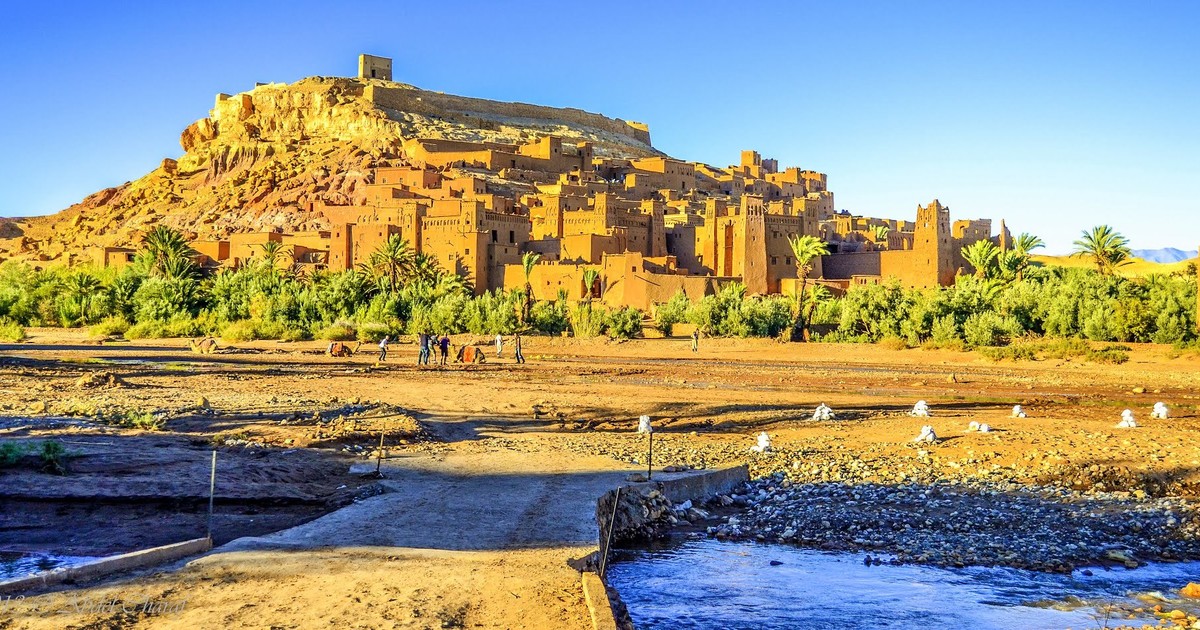 Ait Ben Haddou – a fortified village in Morocco, known as the UNESCO World heritage center. Many famous movies shot there. You will see here mud buildings, dwellings, defensive walls. Its ksar is the best known for southern Morocco architecture and the ramparts which symbolize the history of Morocco and known as the fortification of this place. When you move further, you will see many Kasbahs there and many people also selling art and pieces of jewelry, you can hold there and explore some new art.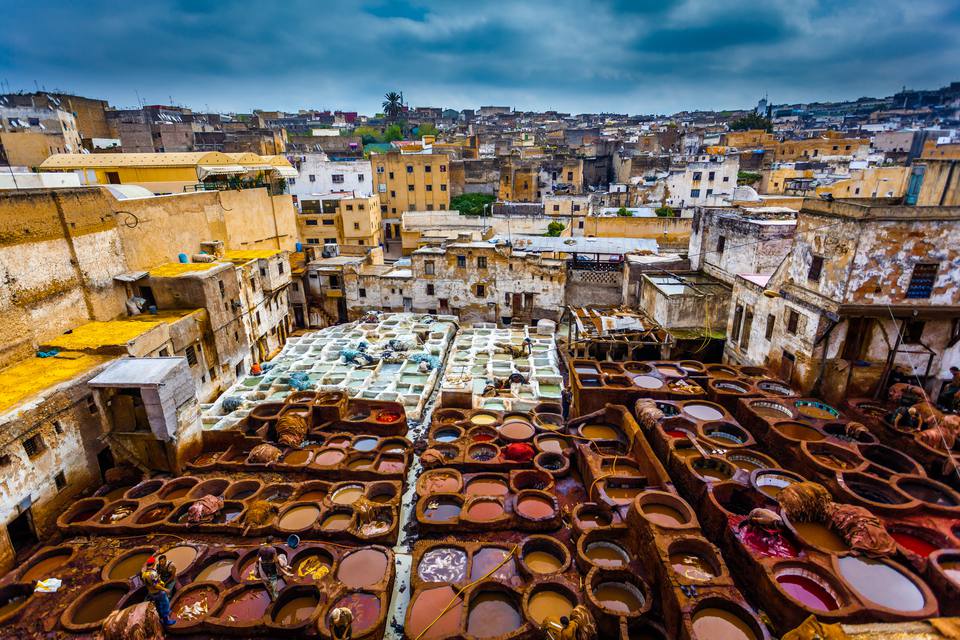 Fez – located in the northeast of Atlas Mountains. The second largest city in Morocco. Quite interesting things you can find there. Markets of the medina, where you can see or purchase the leather objects, and clothes. Also visit museums there to know the history of the place by seeing embroideries, paintings, and jewelries. Many museums can be seen there in Fez. All these museums are having different beautiful architecture. If want to view the greenery, then go for "Jnan sbil", a larger area is covered by the beautiful flowers and trees. Greenery is all around. Make a trip of this amazing oasis. You will feel extreme peace here.
Do you know what mostly people look for in Morocco –
"Carpets".
Yes, morocco is having the best collection of carpets all over the world. Tourists surely visit the local markets of Morocco to explore new objects and creativity. Carpets are the best example of the creativity of the local people of Morocco. And the best thing is that all the objects which these people sell are mostly handmade. Don't you think it's interesting to know more about their people by visiting this amazing country?
Marrakech – is the major city of the Kingdom of Morocco. And the fourth largest city which was founded in the year 1062 by Abu Bakr ibn Umar. So, when planning to visit Morocco must have a tour to Marrakech and visit "Koutoubia Mosque there. But there is a rule which all tourist must follow, non-muslims are strictly prohibited to enter the building. But don't worry, Koutoubia Mosque is so beautiful that you can simply admire its beauty from outside by seeing the decorative walls. It's architecture is really amazing. Also, visit the beautiful leafy gardens. And if you are keen to know more about their history and culture, then visit "Bahia Palace" built in the 19th The largest palace among with many rooms and courtyards. The word "Excellence" is really small for that palace. You will also realize it when you will have a trip there.
Rabat – how can we forget this place? This is the capital of the country Morocco and also the seventh largest city. Located on the Atlantic ocean. Which means you will be going to have the sea view everywhere in this place, which is really interesting. This city is full of colors. Even the houses of local streets are colored blue and white. You will see here an innovative view that you never seen ever before. In short, it will be worth full trip of vacation tours to Morocco.
Tangier – "Hercules cave" is the best known in Tangier. A realistic and beautiful view of Atlantic Ocean you will see here. Huge quantity of arte facts and traditional objects are one of the best attractions in this place. Do you know in the past, it was considered as the safest meeting place for secret agents during World War II.
Below mentioned is the list of Moroccan foods which you must try while having a trip to this country.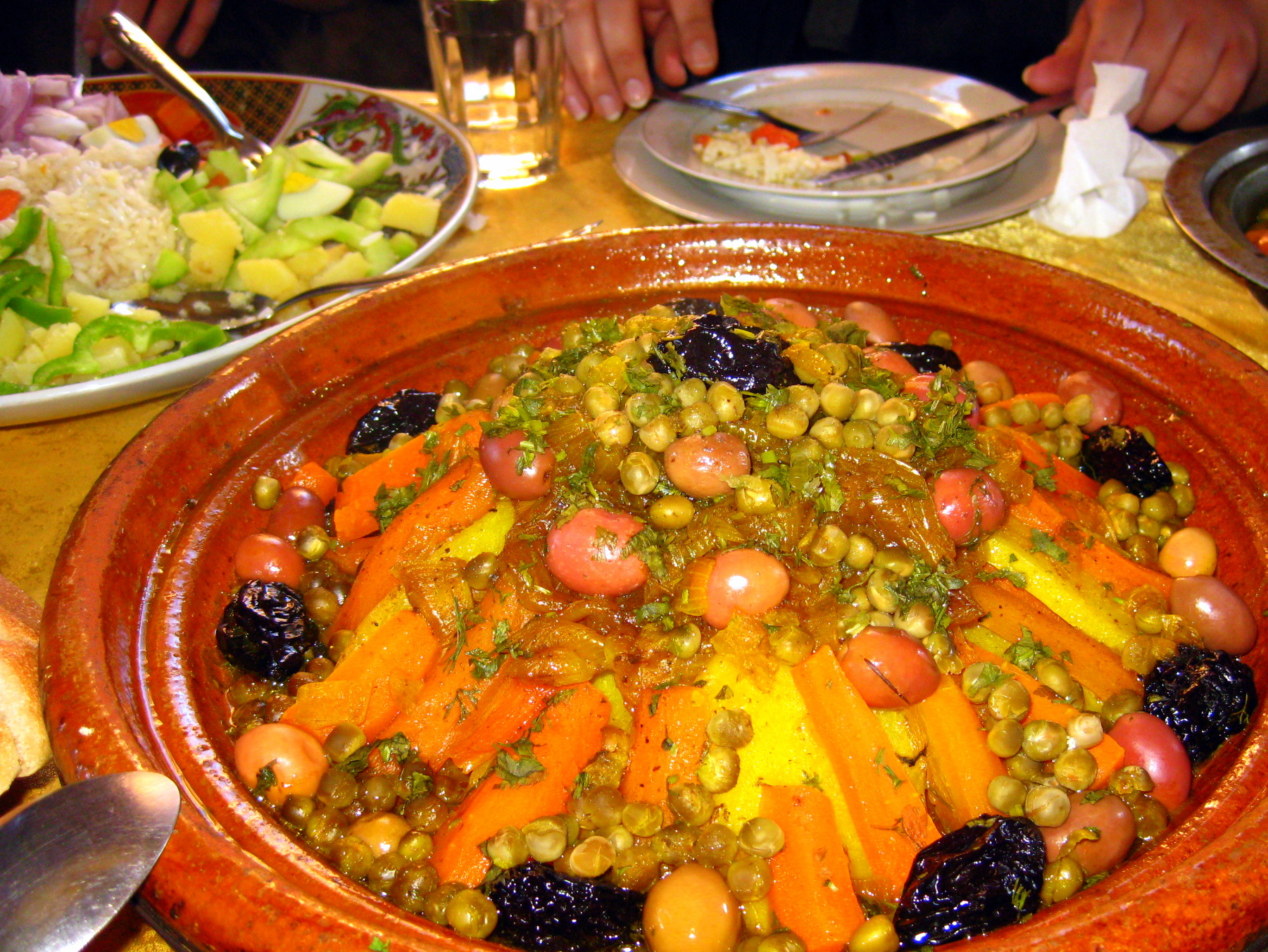 Fish
Tagine
Couscous (National Dish)
Harira
Chicken
Sheep
Mint Tea
Crumbed liver
If we talk about their people and language, maximum people you will see here of Berber culture. Their official language is also Berber and Arabic.
Hope this article made a clear picture in your mind that Morocco is the best place to choose for vacation tours to Morocco.
You will see the beautiful creatures, people, their culture and their places which are totally new for you. And your every second will be very exciting and surprising. So, it is very clear that Morocco trip will surely surprise you.